To set up you need a good Broker, I use IC Markets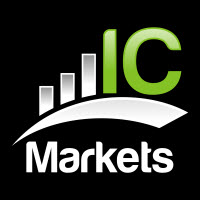 If you do not use my link to open an IC Market account I wont be able to let you use the bot for free. You will have to buy it. Just click the link. Deposit into a £GBP account.  Never trade with a $USD deposit account.  Always trade your account with the strongest currency as you are paid out in % of growth
I use high leverage 500:1
A Raw Trading Account means you trade against other traders not a Bank (market maker).
You can open an account wit has little as £200 but never trade with such a low deposit.  I trade on multiples of £3000.
All my trades are based upon a £3000 deposit principle.  If you try to trade with less and don't follow my methodology, you will blow your account.
There are only two ways of making big % gains:
With a small deposit with a massive chance of blowing your account

£500 deposit making £250 = 50% but with 6 times more risk

Just send me your money and I will enjoy it more!

With a sensible deposit and a good trading strategy

£3000 deposit making £250 = 8% but you can sleep and trade again
I treat my account like a F1 racing car.  Its worth millions and can be wiped out in an instance.  Learn to keep it on the track first, don't brake too late, no risky maneuvers and watch out for all the other hazards coming ahead.
Once mastered, then you can drive to compete but keeping all your knowledge and experience with you.
Setting up the system
You will need £3000, even if you do not intend to trade live. You can fund this from any bank card. It can also be credited back, once you have finished, if you don't want to trade within 3-5 days.
EU Ruling does not allow high leverage accounts for EU citizens so I always confirm.
Open an account with ICMarkets https://www.icmarkets.com/?camp=29604 When prompted for broker, confirm 'yes' with account number 29604  If you do not use my link to open an IC Market account I wont be able to let you use the bot for free. You will have to buy it.
Choose the live accounts-

MT4 Platform
RAW SPREAD
CURRENCY GBP
LEVERAGE 500:1

You will be sent a password for your broker account, and this is different from your trading account that you'll set up within it. Each time you open a trading account within the broker, you will have multiple accounts and multiple passwords for trading.
You will need to provide validation of identity like a passport and a bank statement with an address.
You will need to fund your account and you will need to mask your numbers as they direct for them to load your Card.
Now that a live account is set, you can open a free demo using the same criteria as RAW SPREAD, CURRENCY AND LEVERAGE
You will be sent an email with your account number and trading password. This will also have a server number which you'll need to set up the trading platform.
In the zip folder I will provide, is the IC Markets MT4 trading platform. This can be installed on any windows machine- be at home or server in NY data center. Next go to Virtual Private Server set up.